About
If you're looking for an expert trainer for the EFPIA or UK ABPI Code of Practice or a renowned "guru" in Medical Information, you've found the right company.
Jayne's expertise
Jayne has 30+ years' experience working both in and with the pharmaceutical industry with roles spanning Sales, Medical Information, ABPI Code compliance and senior management.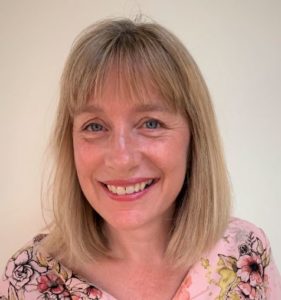 She started her career with Merck, Sharp and Dohme as a Sales representative and then progressed to Medical Information.  She was then lured to Pharmacia's Medical Information team (now Pfizer) and was quickly promoted into management growing the UK team from 4 to 18 staff.  Here carer continued into developing and rolling out a European Medical Information enquiry database and other global projects. With four company mergers in eight years and a Diploma in Management,  she became skilled at restructuring, project planning, merging systems and managing change.
During her Medical Information roles, Jayne was also heavily involved in ABPI Code of Practice compliance.  She worked along side her marketing colleagues helping them to develop the best strategy from the clinical data, briefing agencies and then reviewing materials for Code compliance.  Her love for all things Code was born!
Jayne started her own company in 2000 and now spends most of her time training staff in the pharmaceutical industry or supporting agencies, but takes on specific projects too.  She is an expert in the ABPI Code of Practice but also trains on Medical Information skills.  She loves the challenge of taking potentially dry or complex topics and making them interesting, engaging and fun (yes the Code can be fun!).  She now has an enviable track record, working with leading pharmaceutical and healthcare companies and advertising agencies – typically 80 per year.  Projects are incredibly varied – training, designing eLearning course, interactive workshops, audits. So please give me a call on +44 (0) 1889 508047 or contact me to discuss your project needs.
---
My CV highlights
Degree in Physiology and Pharmacology from Southampton University, UK
Certificate and diploma in Management from the Open University Business School, UK
Diploma in Plain English from the UK Plain English Campaign
Honorary Fellow of PIPA (Pharmaceutical Information and Pharmacovigilance Association), acknowledging my contribution to the association and Medical Information
Previous Conference speaker at PIPA (Pharmaceutical Information and Pharmacovigilance Association) and DIA (Drug Information Association)
Wife, Mum, classical and musical theatre singer (grade 8 and diploma), chocoholic, dog lover and chicken keeper …
---
See me in action
One of three short sessions I gave to the MedComms Network in March 2017
---
Company details
Jayne Packham Consultancy Limited is registered in England and Wales, company number 5893158, VAT GB 891934873
Romer Farm, Butterhill Bank, Burston, Stafford, ST18 0DT, UK
Sign up to our newsletters
Join our news bulletin for the latest updates, news and free webinars