Medical Information training
We are experts in Medical Information training and offer a mix of face to face, online eLearning and in-house training courses. Jayne is a industry renowned MI expert having worked in and supported the industry for 30+ years.

What Medical Information training are you looking for?
---
Self-directed eLearning courses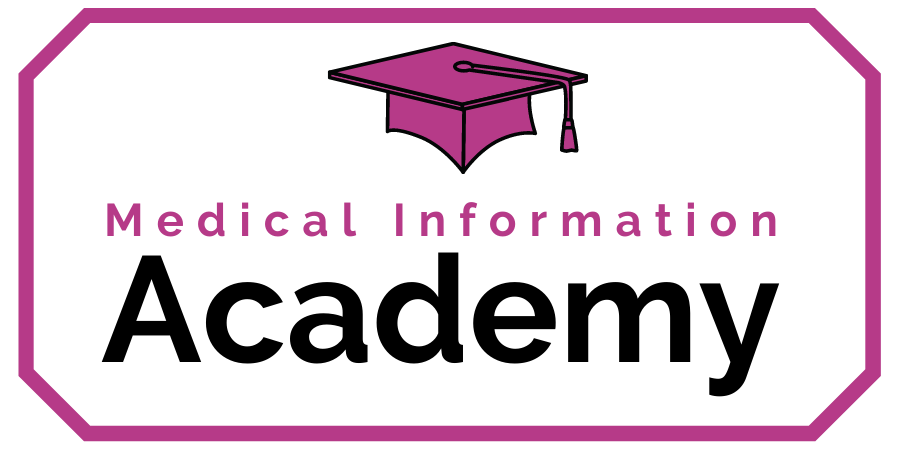 2021 sees the launch of our Medical Information Academy.  This suite of newly updated courses range from introduction to an advanced level.  They are ideal if you are thinking about applying for your first role and want to wow at an interview, if you are new to a MI role and want to onboard quickly or if you're experienced and are wanting to gain more skills.
You can buy the courses online (or we can invoice you) and get immediate access to quality, interactive training, but with the flexibility of stopping and starting the courses to fit around life commitments.  You can find out more about the Medical Information Academy on our eLearning course page.
---
Team training
We also create and run bespoke courses for teams in the UK, across Europe or global teams.  Please get in touch to discuss your ideas.  Some of our recent courses include:
Telephone skills and techniques to handle challenging or difficult customer calls
Writing skills – plain English, patient responses, patient centricity, Medical Information response letters
Literature searching skills
Evaluating clinical papers
---
Bimonthly Medical Information updates
Launched in 2013, be part of our 30+ company MI community and let us keep you updated with any changes in legislation, new sources of information or industry trends that impact the role.  Plus we discuss and debate the latest issues.  Access is via an annual subscription.
---
Annual Medical Information Hot Topics Conference
Our annual conference, now in its 10th year, bringing together MI managers and team leaders to discuss, debate and share best practice.  This is usually held in March and details will added to the events page when confirmed.
Sign up to our newsletters
Join our news bulletin for the latest updates, news and free webinars