Call for speakers – Hot topics in Medical Information 2019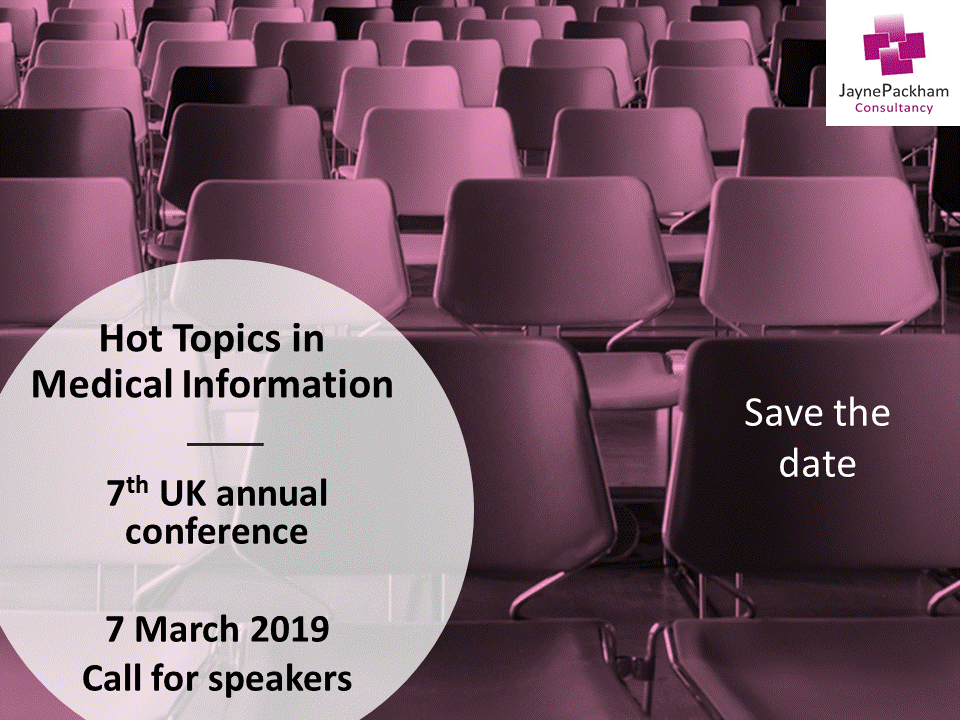 The 7th Hot Topics in Medical Information annual conference is on Thursday 7 March 2019 in central London.  Staying with our 'share, learn and discuss' approach, the day is aimed at managers and team leaders and takes the latest issues being faced in MI and gives a platform for frank discussions.  It is a great day for networking, inspiration and solving your MI challenges.
We are putting together the agenda and are looking for great speakers who can contribute to the day.  We're looking for a 20 minute presentation that will prompt interest and discussion and in return you'll get a free place at the conference.
If you're interested,  contact us and send an outline proposal by Thursday 20 December 2018.  We'll then choose the most appropriate topics for the session.
What might you speak about?
How are you using IT to help automate and improve MI – have you developed web chat, chat bots, self-service websites or other new approaches?
Improving quality in MI – key success factors
GDPR and MI – experiences one year on
Practical case histories – what have you done to add value or make a difference or have you made process or efficiency improvements that have had a positive impact
Surviving adversity
Brexit contingency planning
Standard responses – have you tried different approaches to authoring global content?  Which are the most successful?
The best things we did in 2018 that made a difference
Have you aligned yourself with company excellence projects that have had a positive impact?
Or you can suggest other topics that you think will be relevant and engaging for managers and team leaders.
Posted:  20 November 2018
Sign up to our newsletters
Join our news bulletin for the latest updates, news and free webinars