12 eLearning courses for Medical Information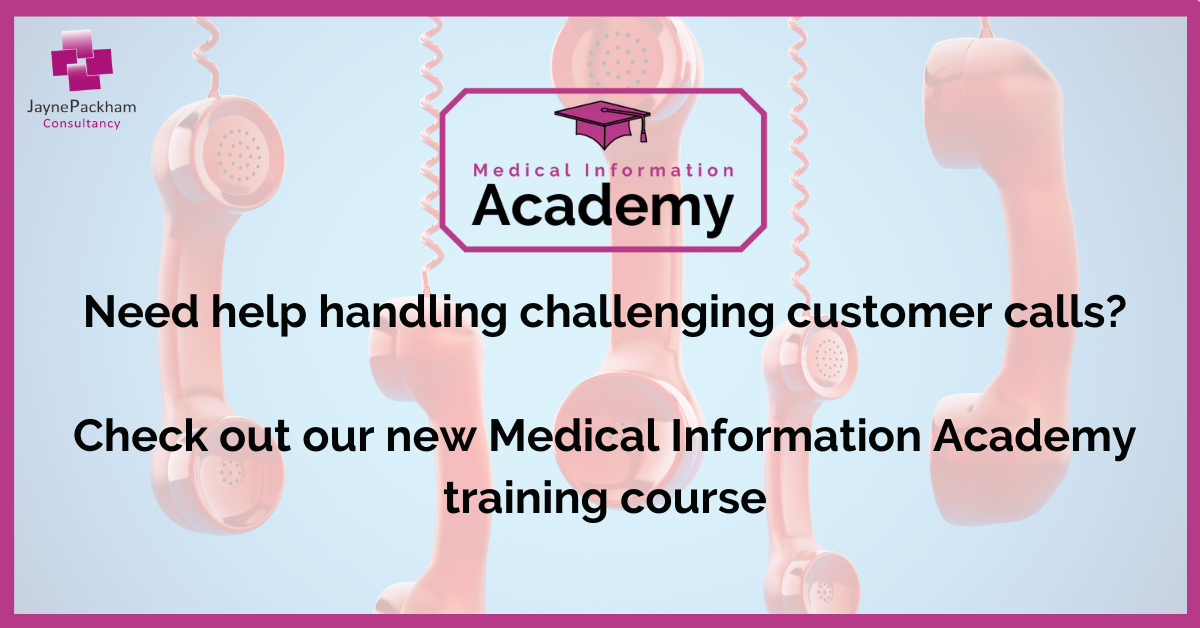 The Medical Information training Academy has a new telephone skills and challenging customers course.  The latest addition gives practical tips and ways to improve your telephone skills and handle challenging customer calls. The self-directed eLearning course takes around 2.5 hours, has a self-reflection workbook and costs £150 + VAT.
This now brings our suite of Medical Information courses to 12 giving you an excellent grounding in Medical Information – from introduction to advance skills.
Most courses can be bought individually or you can buy them as part of two MI Academy course bundles which give discounts or bonus materials.
The whole suite now covers:
Introduction to Medical Information
Principles of enquiry handling
Importance of the SmPC and PIL
How to find an answer to an enquiry
Legal frameworks and guidelines
Medicine development
How to evaluate a clinical paper
How to write a Medical Information response
Introduction to searching skills
How to search PubMed
English grammar and punctuation
Telephone skills and challenging customers
You can read more about the courses on our Medical Information Academy training page.
Published:  April 2022
Sign up to our newsletters
Join our news bulletin for the latest updates, news and free webinars